Attorneys who deal with divorce and can consult on issues of Infidelity
Each state has different laws concerning infidelity and fault in a divorce. In some states fault does not change the way assets are distributed nor does it effect child support or custody, but proof can be used as leverage to help you during negotiations and settlement to get you the best terms possible.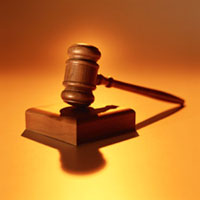 Finding the right attorney to assist you in a divorce involving infidelity is crucial. This site has developed a directory of divorce attorneys who handle divorce cases in which infidelity has been a contributing factor. The purpose of this directory is to give you some information about Divorce Attorneys that have an interest in discussing your situation and options and who have a web site for you to visit for more information. In listing lawyers on this site, we make no representations as to the actual qualifications of any attorney or law firm.  We cannot make any representations as to the accuracy of any statements made on this site about a listed attorney, and assert that all descriptive statements about listed attorneys have been provided by those attorneys during the process of being added to this site.
We encourage you to visit the sites of attorneys in your area and to call them to discuss your situation.
Factors to consider when hiring a lawyer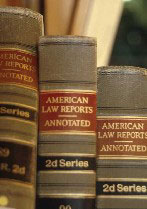 First, take the time to find an attorney that specializes in the type of work you need done. They should have experience in dealing with Divorce, Child Custody (if applicable) and the specific issue of infidelity. We do not recommend that you hire a general civil lawyer insomuch as they do not focus on divorce and may not have the experience and time in front of the judges that you want.
There are some preliminary questions that you can ask the attorney before committing yourself to a consultation. The answers will help you choose the two or three lawyers you wish to interview. Since this is only a preliminary telephone conversation, ask questions that can be answered briefly, such as the following:
Will the lawyer provide a free in-person consultation to discuss my specific issues?
How long has the lawyer been in practice?
What percentage of the lawyer's cases are similar to yours?
Can he or she give you references of recent clients that you can speak with?
What type of fee arrangement does the lawyer require?
Will the attorney you are speaking to be the one who will handle your case or will you be passed off to someone else?
What factors should I consider in choosing an Attorney?
Experience

How much experience does the lawyer have with cases like your? Is he or she someone who is in front of the same judges who will hear your case everyday? This is exceedingly important. You want to have a lawyer that the judges know personally and deal with all the time. A lawyer who has a good working relationship with the court has the best chance to get the judge to hear their point and to listen closely. Judges are people and it is better to have someone they respect and know fighting for you than someone who does this part time and is essentially a stranger to them.

Fees

Cost should not be the deciding factor unless it is a simple case which will take very little time. Divorce is not always complicated, involving hours or research and endless written pleadings, so it should not break the bank. Conversely, the strategy and negations required to succeed can be very involving and requires real expertise. That expertise costs money. How much you have to fight over may also play and important part in your decision.

Availability

Is this attorney actually available to do a complete job for you? Are you one of five hundred current clients, all fighting for his or her attention? The best attorney is not the busiest!

Demeanor

Can you work with this person and do they strike you as someone who will fight for you? Your ability to work well with this attorney now and potentially for years to come is paramount.